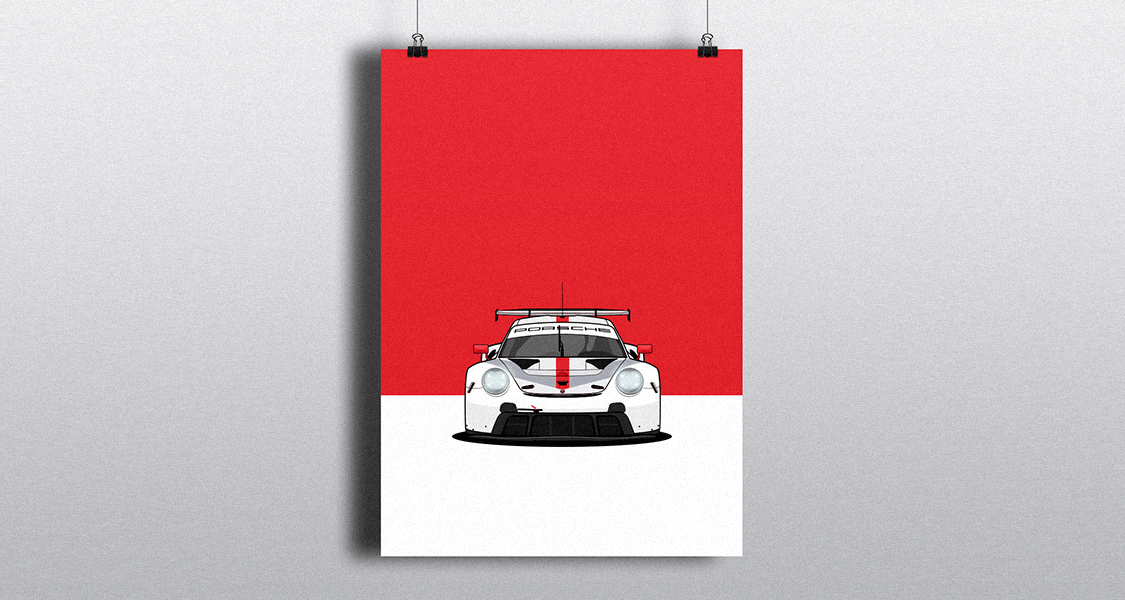 Outside of design and music, my other passion is motorsport. On any given weekend you'll find me wandering around one of the UK's many racetracks. I'm lucky to live within an hour's drive of both Silverstone and Donington Park and I'll regularly make the trip further afield to circuits like Snetterton, Oulton Park and Thruxton. GT, sportscar and endurance racing are particular favourites of mine and there's nothing better than settling into a nice long race for the day to see machines run at their limit, often until breaking point.

A lot of my design sensibilities have been influenced by motorsport and I've always had a keen interest in the relationship between design, marketing and motorsport. I have an unhealthy obsession with classic livery design and would love to one day have the opportunity to design a livery for a real world team but that chance has not presented itself just yet. If you happen to run a race team HMU :)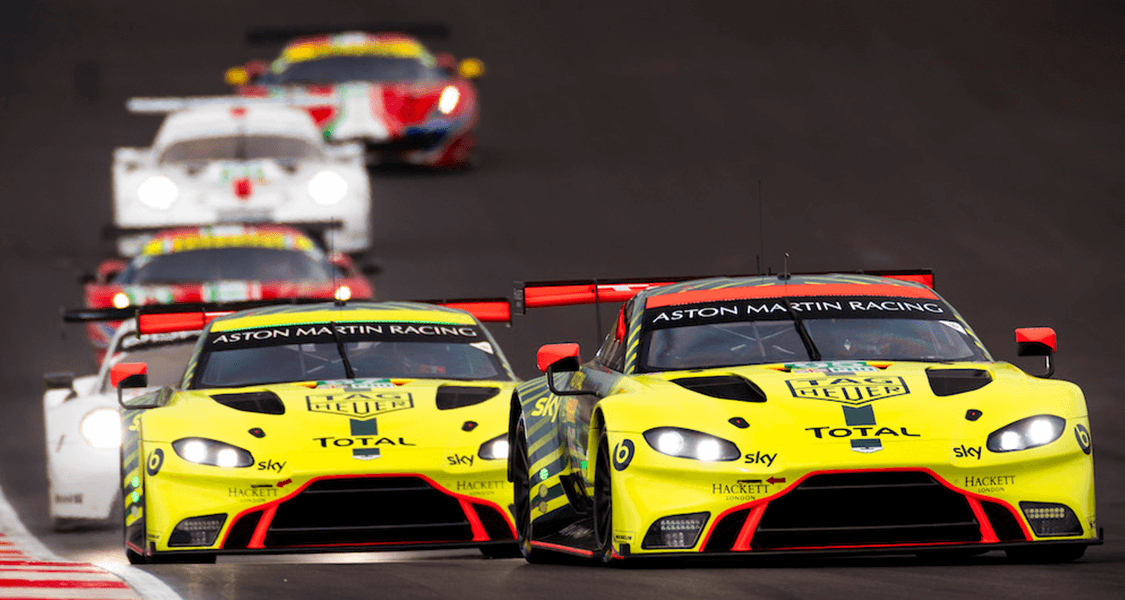 Designing Prints
As a nod to my love of motorsport I decided to produce a set of art prints depicting some of the main protagonists of the current GT era. I'm no stranger to designing motorsport-themed prints and my Ayrton Senna portrait over at 5834.store ended up being one of the most popular sellers. This time I wanted to produce something with more impact, focusing on the machinery rather than the driver. After all, the car's the star.

The intention was to create illustrations that were dimensionally accurate but had a cell-shaded, Japanese anime feel to them. I started out by redrawing selected vehicles to a very fine level of detail, but using thick lines and flat colour to capture the aesthetic.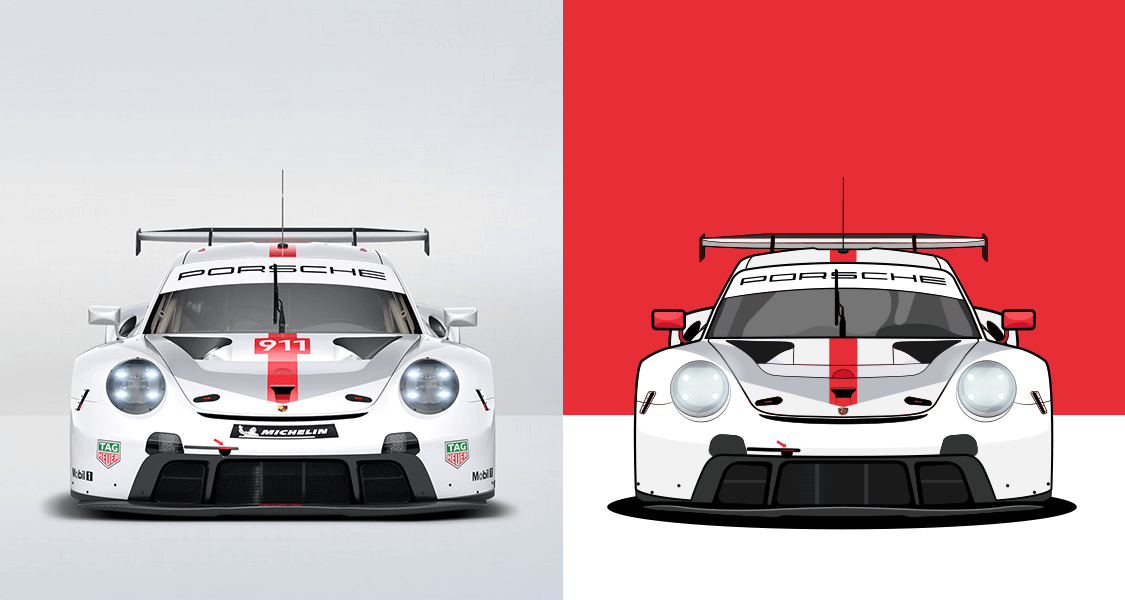 Although these illustrations take a long time to complete the end result is really striking. At the moment I don't really have any plans to do anything with them other than having some printed and hung in the Panama Design Co. office. I have experimented with different versions and combinations and have even put them together into a Chris Rathbone style layout (shown below), complete with manga-esque speed lines. However, with so little time and so many other side hustles on the go, I'm not sure how much further I will go with these. Perfect content for the blog though eh? And if you want one, drop me an email and I'll see what I can do.