 Aaron is a graphic designer based in the UK. He works out of a small self-built studio in the Worcestershire countryside and specialises in brand, print, and digital design.
Aaron has worked in graphic design for the best part of a decade, operating his studio - Panama Design Co. - and teaching Visual Design at Birmingham City University (BCU) and the British and Irish Modern Music Institute (BIMM). In addition he is the lead designer at Redditch Print and New Moon FM, designs regularly for 470 Media and also runs a number of side hustles; like Mirror Pavilion and 5834.store.
His design journey started when he set up Panama fresh off the back of a misspent youth in the music industry. He'd worked as a DJ, producer, promoter, and travelled extensively throughout his twenties, but soon realised that the rock and rave lifestyle wasn't all that glamorous and certainly wasn't going to pay the bills. Aaron utilised his contacts within the industry to slow life down a little, change tack, and get a design studio off the ground. Initially he produced artwork for club nights, record labels, venues and festivals, but quickly found that demand for his skills were arriving from all manner of industries.
As the business grew, Aaron pursued a first class degree in Media and Communication at Birmingham City University, and after graduating also accepted a role as part of the teaching staff. For five years he taught Visual Design to fellow media students as a visiting lecturer whilst continuing to diversify his client base with Panama. More recently he has been working as an Associate Lecturer at BIMM Birmingham and is always interested in further teaching opportunities. He values being able to share his industry experience and design philosophies with students and considers teaching one of the most beneficial ways to learn and grow as a designer.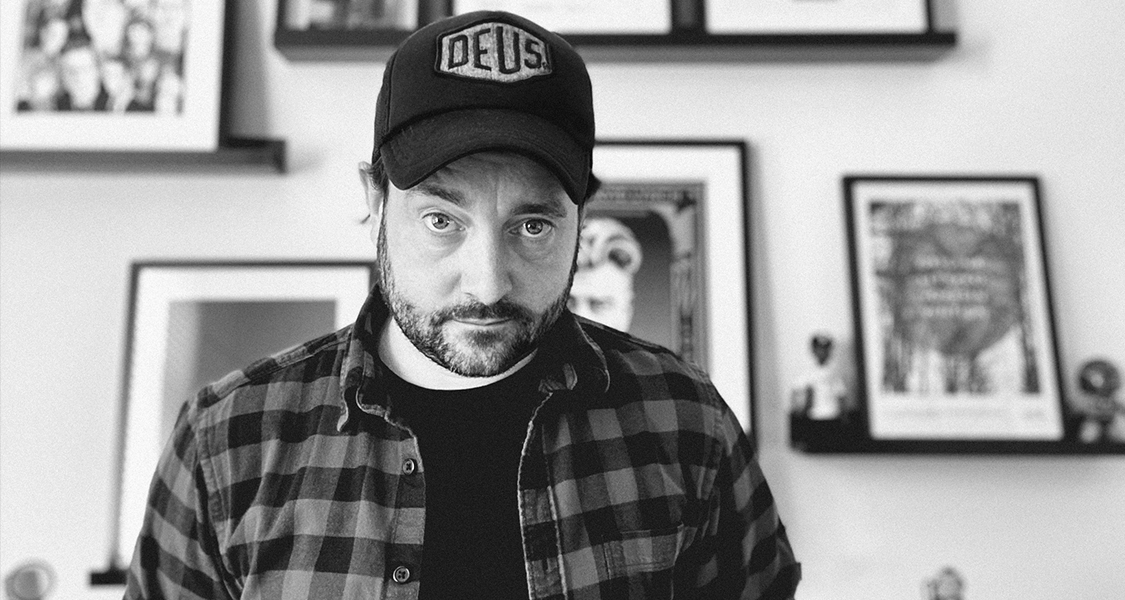 With Panama Design Co. ticking over nicely, Aaron has found more time to pursue a number of side projects, keeping his passion for design and the wider creative industries burning bright. A clothing label, various art projects, and the occasional return to music keep him creating on multiple fronts, and he is always looking for opportunities to broaden his offering as a designer. Living and working in the Worcestershire countryside with his wife Sarah-Jane and their husky Kerouac to keep them honest, it's just taking the Formula 1 World Championship that Aaron has left to achieve. Easy!
Oh, he'd also like you to know that he really dislikes writing about himself in the third person and having his photograph taken, but there's not usually much call for that.

Why don't we grab some coffee, virtually or face-to-face,
and talk about your project? I'm excited to see where I can help.
info@arnhws.com